Along with the new look and feel of our main website, we have also upgraded the client area with a completely new design and several added features aimed to improve the user experience and workflow when managing your account. In this blog post I would like to go through the major changes to help you get familiar with the new interface.
Dashboard
The most important information regarding your account is right at your fingertips with the new Client Area Dashboard. In the right-top section you will find important alerts or pending tasks that needs action, such as an unpaid invoice or expired credit card. Just click on the item to navigate to the respective area.

Service Details
This section is showing a summary of all your services divided into product categories. By clicking on the box you will be taken to the detailed service listing page.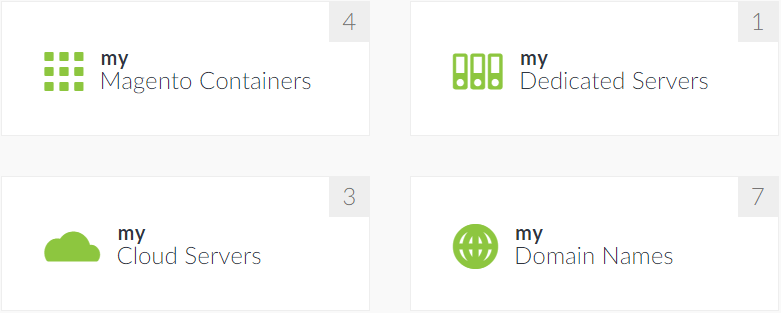 My Services
From the My Services section you will find a complete listing of all your products and services with us. You can click on the Manage button to view the details of a particular service/product.
Billing
Manage Credit Card (recurring billing)
Your credit card can be stored on file to enable automatic recurring billing, thus eliminating the need to manually pay each invoice. You can set the default payment method (credit card or PayPal) by going to Edit Account Details -> Payment Settings. The funding source can also be specified per invoice/service.
Support Ticket View
The support ticket section has been redesigned for better navigation and look and feel. We have also fixed the bugs that were present in the old client area, such as the inability to view certain type of attachments.
Ordering Screen
We have streamlined the complete order process to reduce the number of steps and clicks needed, making it much easier to order additional services.
Known Issues
Although the new client area has been extensively tested and we are not aware of any major issues at this point, there are still a few minor issues that remains.
Mobile support. The client area is not 100% mobile-friendly yet and certain pages might not look good on a tablet or mobile device. This is something we are actively working on, and we hope to have a fully responsive, mobile-friendly version out soon!
The "total price" for our new Cloud Servers is not updated correctly on the order form, and does not reflect the actual price. Please refer to the pricing on our website: https://www.properhost.com/magento/cloud
SSL certificates are showing a price "per month" on the order form. The price is correct, but the billing cycle is yearly.
If you spot any other issues or bugs, or have any general comments, suggestions or ideas we appreciate your feedback!
Sindre Moe
Director of Operations
ProperHost.com