New ProperHost Website Launched
After several months of hard work, we are excited to finally present the brand new ProperHost website and client area! The new website has been designed from the ground up with usability in mind, offering simplified navigation and a unified appearance across different devices and screen sizes.
Mobile-Friendly
More and more people are using their mobile phone or tablet to browse the web, and as such it is increasingly important to offer a good user experience across different screen sizes and devices. Even Google has introduced mobile usability as a key ranking factor into their search engine algorithm. Like many other websites today, we adapted the principles of
response web design
and
mobile-first
approach when we created our new website. For the technically minded, the site is built using the
Foundation CSS framework
and HTML5 + jQuery. Take the
Mobile-Friendly Test
and see how it looks!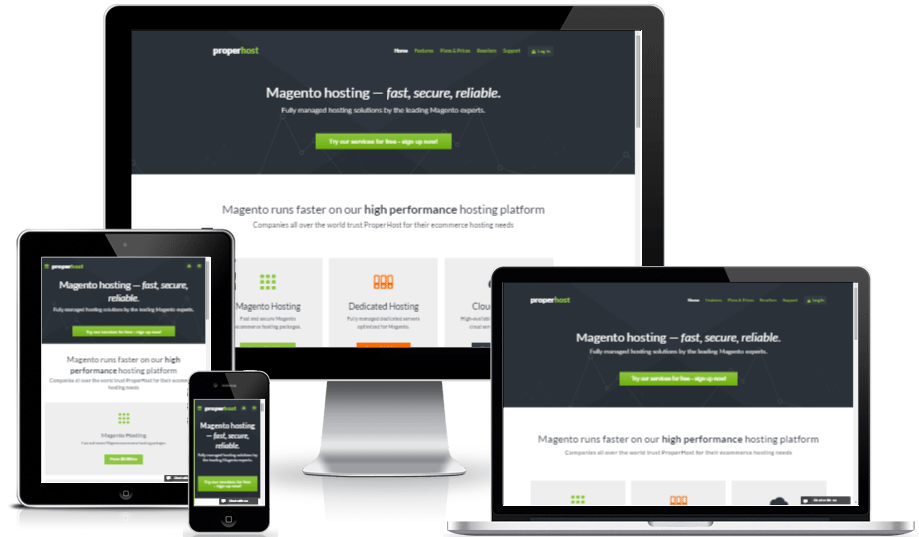 New Features
In addition to a new design, we are also unveiling several new features and improvements at the same time.
Live Chat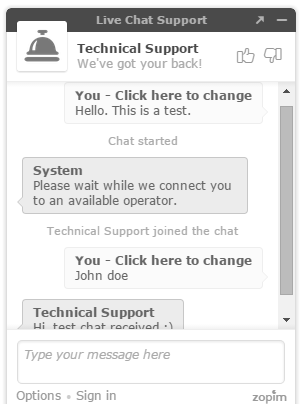 We are re-introducing live chat! Some of you may recall we used to offer live chat support, but it was removed some time ago due to several issues, such as sessions being disconnected or operators unable to accept incoming chat requests. We have been searching for a good replacement and are happy to announce that starting from today we will begin offering Live Chat again - powered by Zopim. The chat is embedded in the lower right corner of every page in an unobtrusive manner. Just start typing and you will be connected to one of our agents. The live chat service is provided as a supplement to our ticket system, and we kindly encourage existing clients to still open a support ticket for advanced technical matters.
Cloud Servers for Magento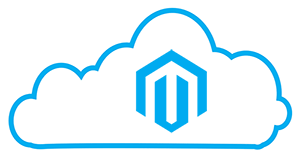 It has been a long time coming, but we are pleased to finally be able to offer true high-availability, scalable cloud hosting for Magento! This enables exciting new opportunities for users to create virtual dedicated servers with built-in failover, redundancy and scalability. More information will follow shortly. In the meantime, check out the plans here.
New Dedicated Server Offers
We have just revamped our dedicated server deals with upgraded hardware and reduced pricing. We now offer highly competitive, state-of-the-art dedicated server hosting for Magento.
New Client Area and Support Portal
We have been working hard to create a better and more userfriendly client area portal for our customers. The client area has a brand new design and several new features making it easier for clients to manage their account and services. The new client area has a new, simplified navigation and it is now easier to find the information you need and get in touch with support when needed. The order process has also been streamlined and updated to accomodate the new product lines. We have several other exciting features planned for the near future. Check it out by logging in here.
Customer Testimonials
A new section has been added where we highlight some of our customers that are using ProperHost to power their online business. Check out the customer showcases on our frontpage. If you run a successful Magent store or other website and would like to be featured in our showcase section, send an email to support[AT]properhost.net.